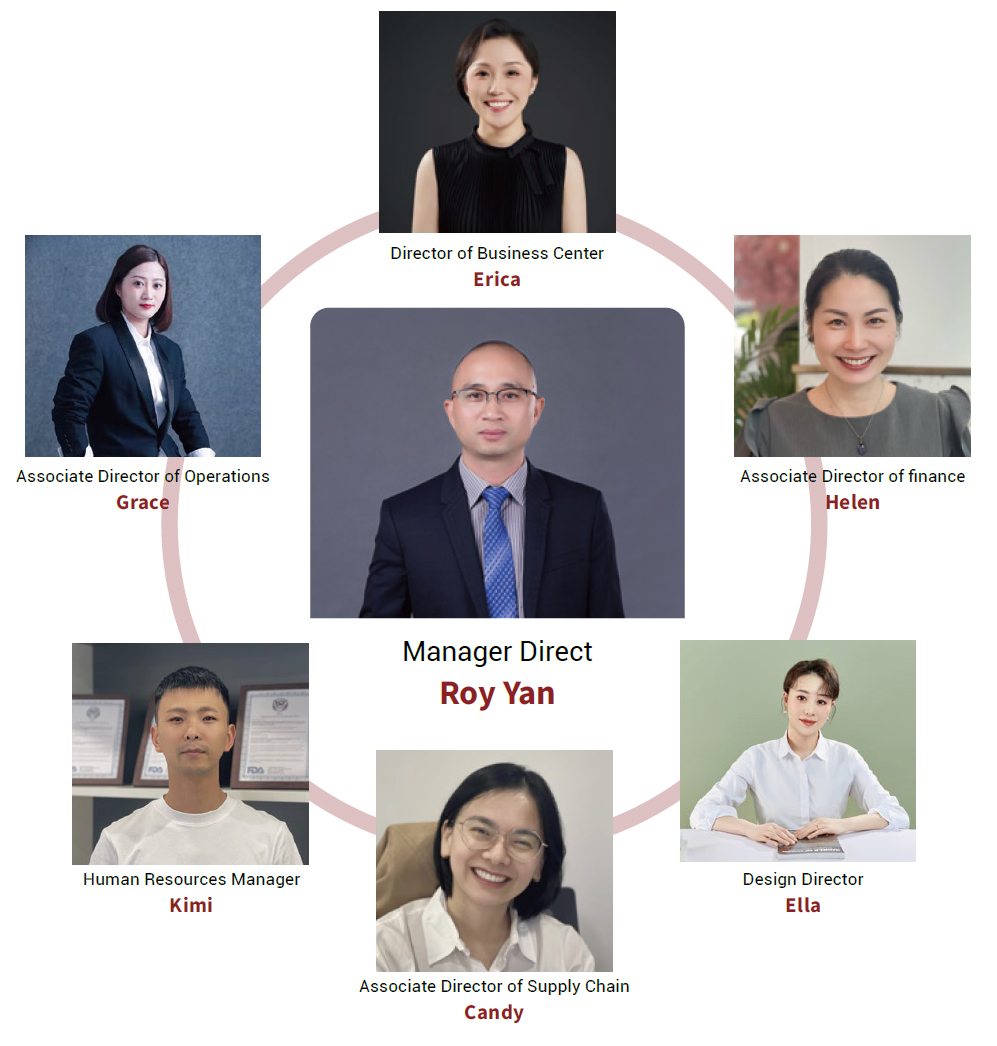 We have professional business service system, combined with our own factories with a very strong and complete supply chain system, professional quality control system , more than ten years of design and development capabilities, also, we have two samples room which located in Ningbo and Guangzhou market. Therefore, for any of your OEM or ODM project and customers, we are welcome and we truly confident ability to provide good service and win-win cooperation.
Service& Sales team
Our sales team has professional service capabilities. Our team personnel in multiple languages such as Spanish, Japanese, and English, with over 10 years of professional service management experience. Currently, we sell to over 70 countries and regions worldwide.
Desgin team
Evershine is recognized for his professional R&D team in the industry.Fast sample times and market product sensitivity enable lots of customers benefit from it.Innovation is the purpose of the design department.We launch our new products every season and update our sample room every season.
Supply Chain team
The stable production and delivery is the core value for Evershine . In the mean time. Evershine regards the quality as the vital factor for the supply chain managment. At the same time, we are also pursuing a more efficient supply system to lower the cost.We pursue continuous innovation in our supply chain system, and a flexible and stable supply chain is evershine.
Supporting department
With the power of supporting, bearing the body of the team. The team is like a machine, supporting department is the best lubricating oil, and the close cooperation and collaboration between the human resources center and the financial center allow colleagues to fight at the front line without worries, moving forward for the goals of the team.